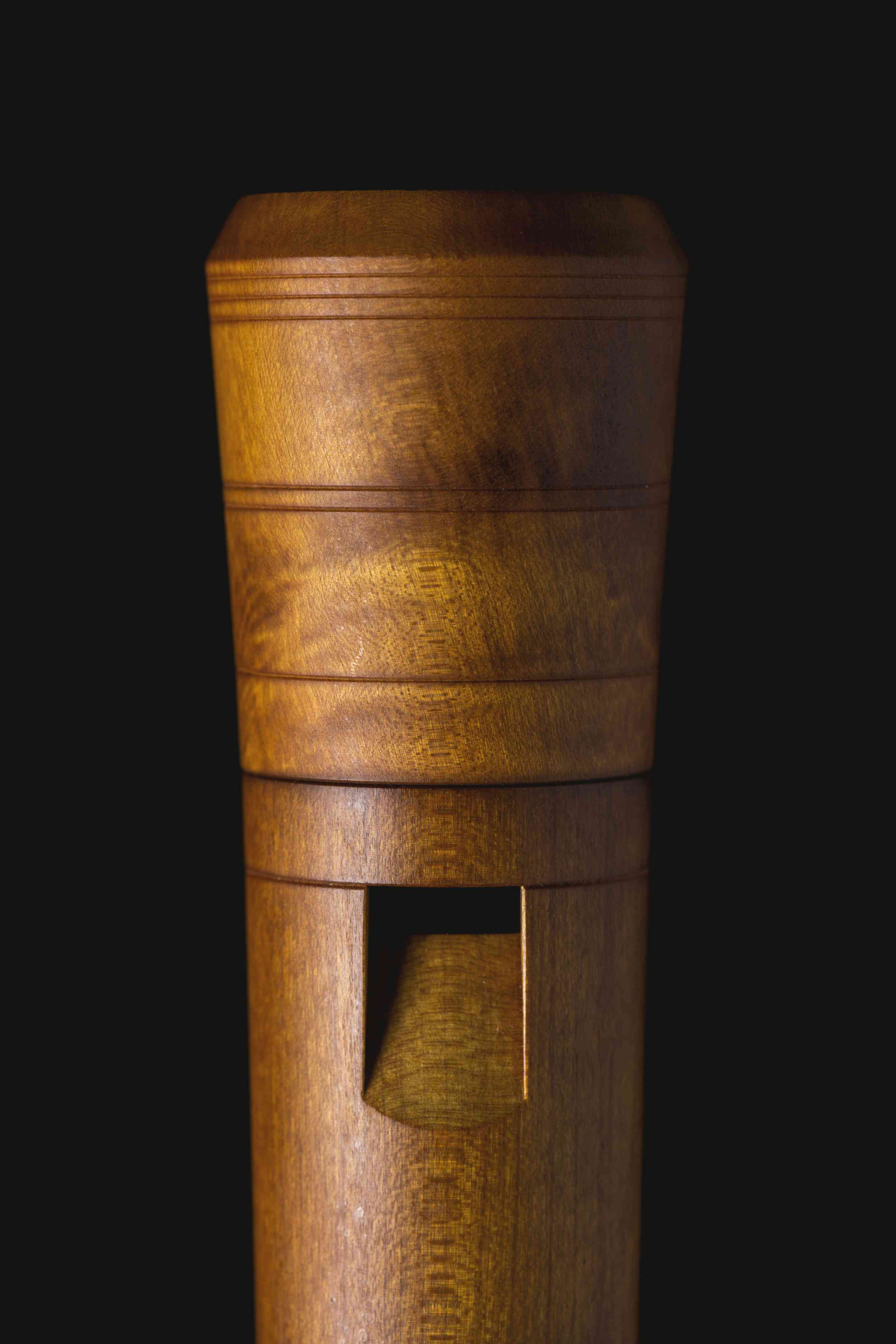 I recently wrote about what could probably be the world's most important photograph of a recorder and the need to get recorder scholars involved in keeping Wikipedia's recorder article accurate and up to date. But after doing myself a first, unsuccessful attempt at changing the article's main photograph, I decided not to limit myself to the Wikipedia article. I thought that high quality, professional photographs of high quality, professional recorders would certainly be a first step towards the spreading of the recorder's fairer image as a fine, handmade, beautiful instrument. For which, besides contributing to Wikimedia Commons, a dedicated, open access website would be the ideal container.
Thus, taking advantage of a planned photo session with talented photographer Óscar Romero, I collected some fine recorders for the photo shoot and, in order to make the photographs freely available to everyone, persuaded him to also upload them later to Wikimedia Commons.1 It would mean he'd have to renounce their copyright.2 Which he did. Thank you, Óscar!
Our New Year's 2016 Gift
So here's our New Year's 2016 Gift for the recorder community, the general public and of course the recorder itself. Go see some gorgeous photographs of a handful of beautiful recorders:
→ Grab them, download them, use them, spread them3 and enjoy them.
Make your own contribution
Last but not least: beautifulrecorders.com should not only be about the few photographs we created so far. If you're a recorder player (specially a professional one) or maker who owns some fine, professional, handmade instruments, please try to do the same4 with some of them and do send me the results: I'll be really happy to publish them at beautifulrecorders.com. Our joint efforts will help—one photograph at a time—changing the general public's image of our instrument.