Profile
The quartet format has enabled us to take improvisation and communication to the next level, and I feel privileged to share the stage with these amazing musicians.
This format is the one I currently feel more comfortable with, since it gives a lot of room for individual improvisation while providing great support at all times for everybody's solos — But you better check it out for yourself:
Video
Conde Claros — Conde Claros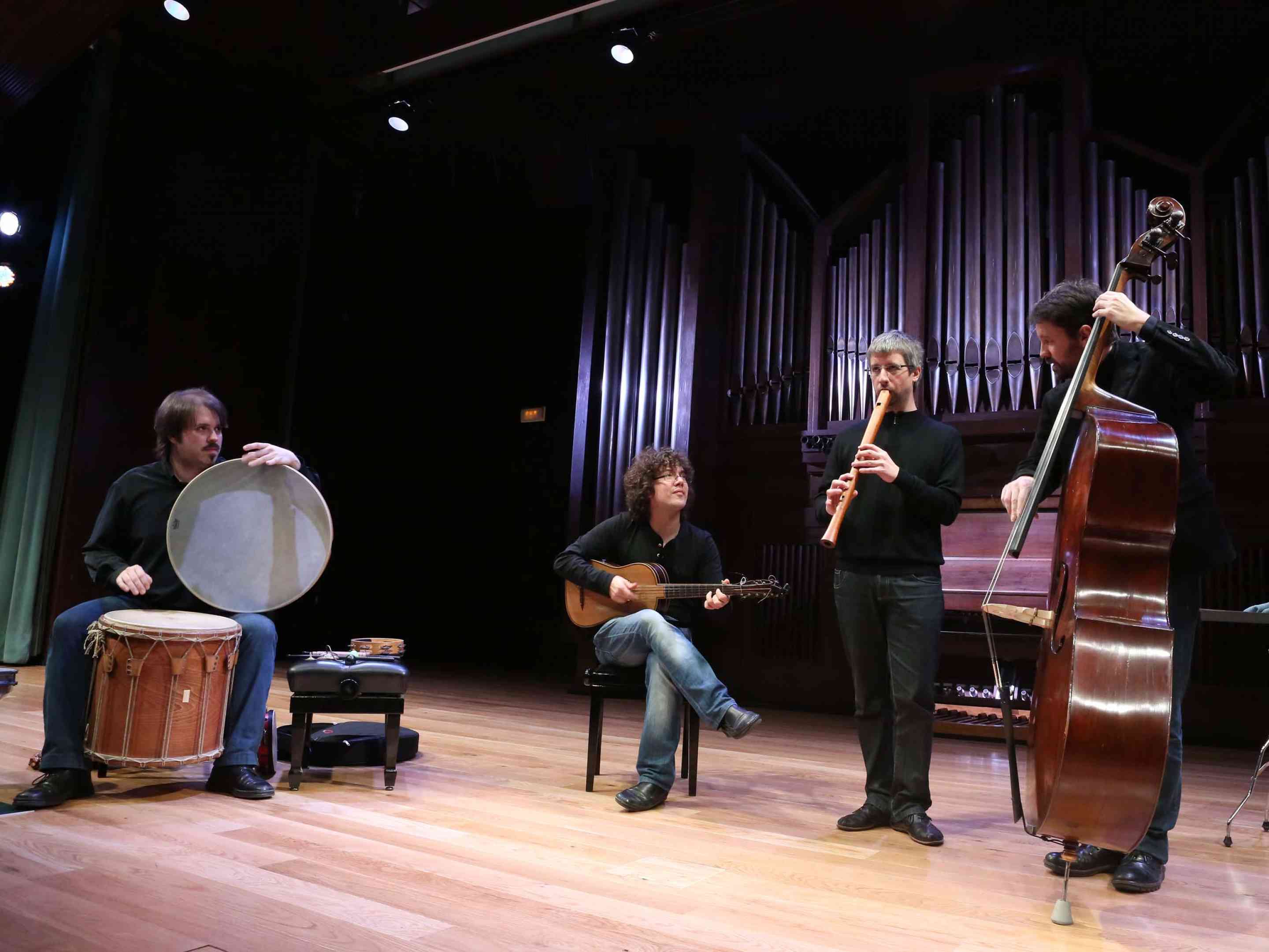 Vicente Parrilla Quartet
Also as a quartet:
---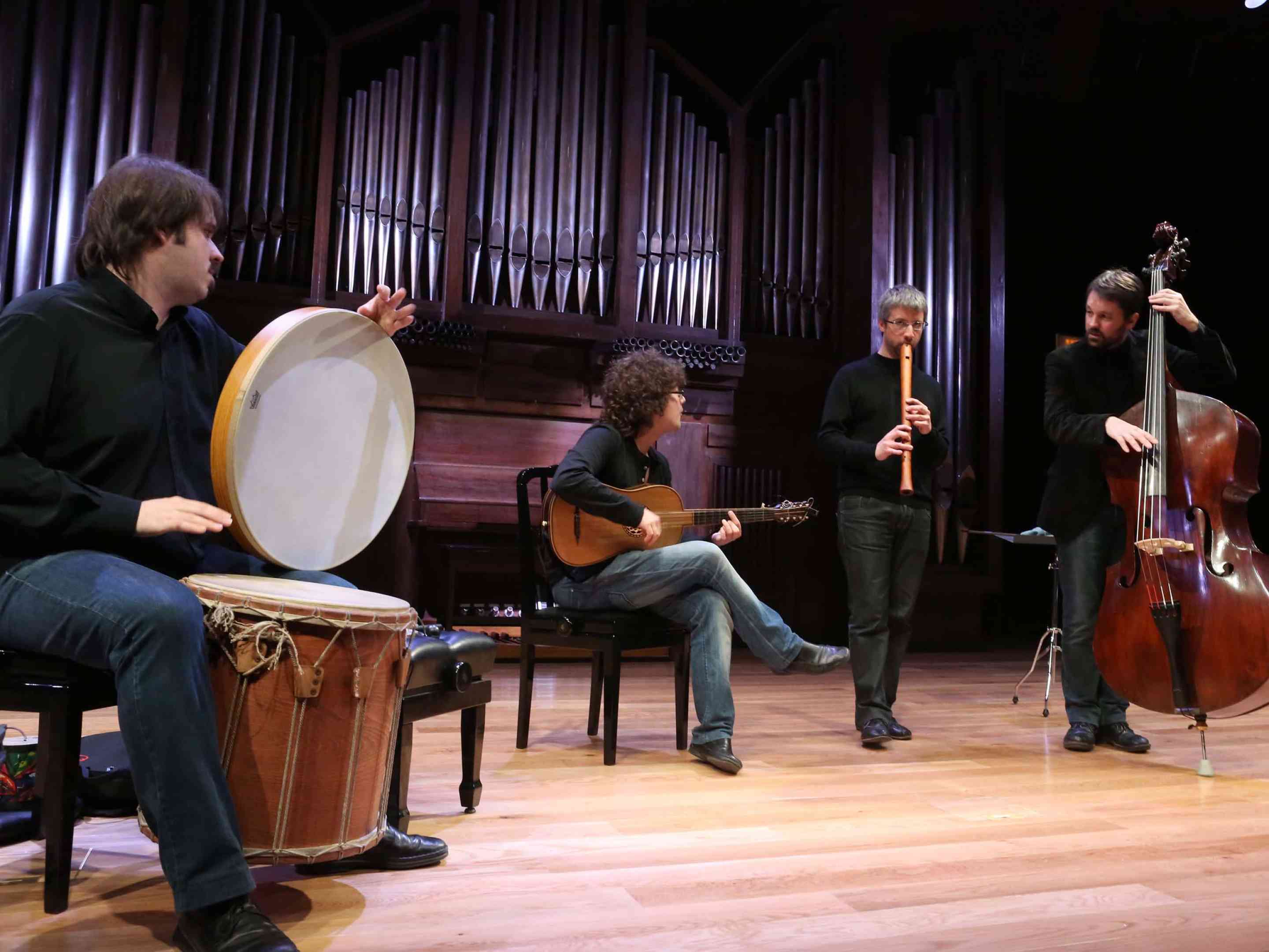 Programme proposal
Improvisando
Improvisations on dance music from Renaissance Spain & Italy
La Romanesca (Italy & Spain)
Folías (Portugal & Spain)
Canarios (Spain & Italy)
Qvinta Pars (Diego Ortiz, ca. 1510–ca.1570)
La Spagna (Italy)
Conde Claros (Spain)
Programme notes
The historical importance of improvisation and its ubiquity in the performance practice of Medieval, Renaissance and Baroque music within the European tradition is widely recognized today. There is a vast amount of modern musicological writings that analyze the abundant historical evidence of this practice, besides a good number of historical music treatises and other written sources that collect, classify and organize a myriad of melodic formulas (known as embellishments, diminutions, division or glosses) that represent a small fragment of the raw material from which the practice of improvisation would nurture during the past.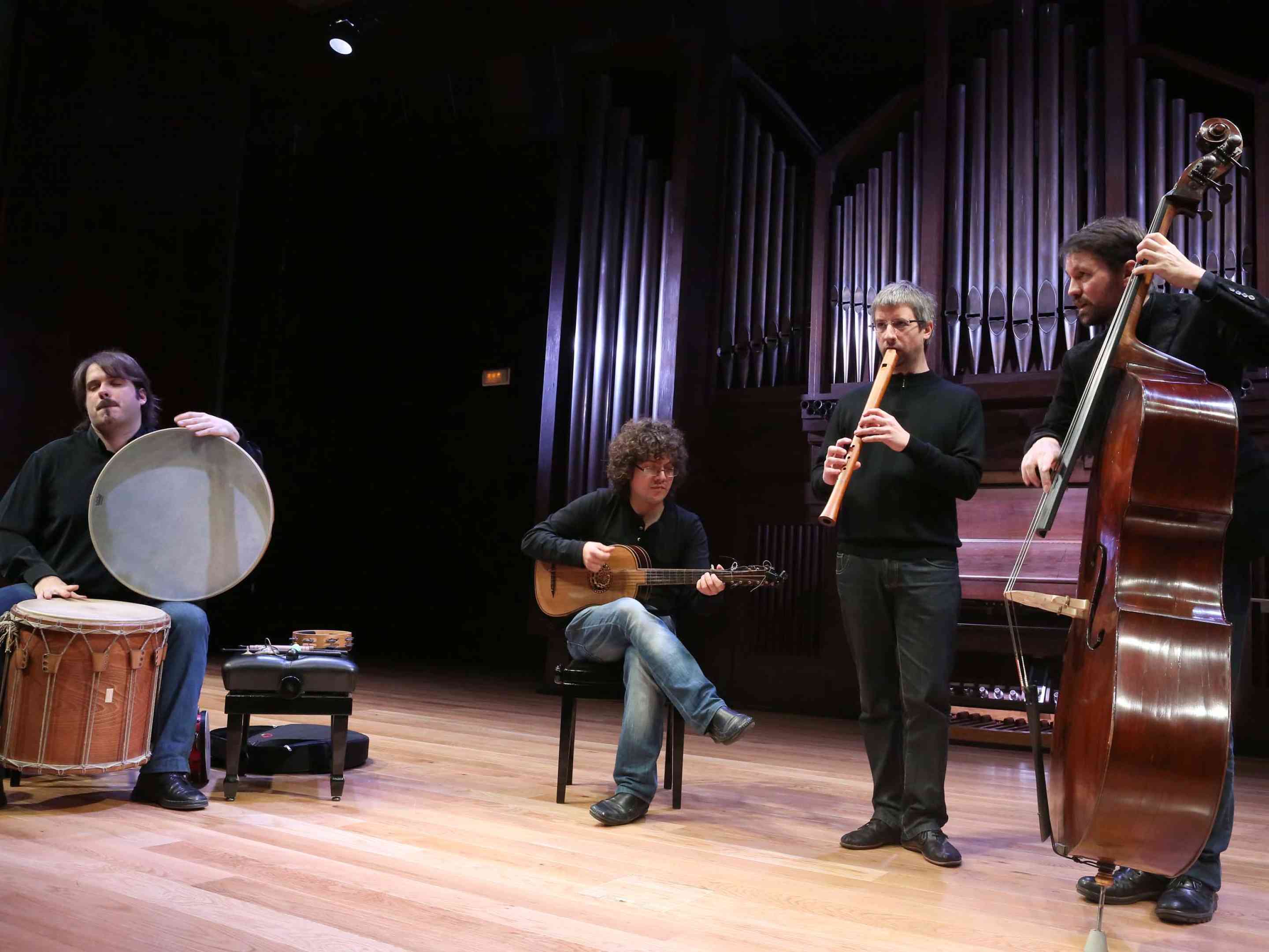 However, we could say that such recognition generally takes place at a merely theoretical level, since we can hardly find traces of it in today's concerts or recordings of Early Music by professional ensembles — in this sense, this programme is quite exceptional. Focusing on Renaissance repertoire, we'll search for possible ways to recover this practice, in such a way that our improvisation practices will try to cover all possible levels allowed by this repertoire: improvised melodic lines (also known as 'solos' in some of today's musical traditions) by all participating instruments in every piece; open structures, meaning we'll not have a predefined number of repetitions or sections—which also means an always different length for every piece; and finally, every collective performance aspect, such as dynamics, contrasting characters and agogics that will be heard during the concert will also be, to the public's surprise (as well as ours), improvised.
Thus, the core of our programme is not based on written works, but rather on mere harmonic-melodic patterns from Renaissance Spain (Conde Claros, Canarios, Qvinta Pars), Portugal (Folías) and Italy (Romanesca, La Spagna), also known as tenores, grounds or bassi ostinati, that will be spontaneously —and not without risks— developed during the concert.
—Vicente Parrilla
---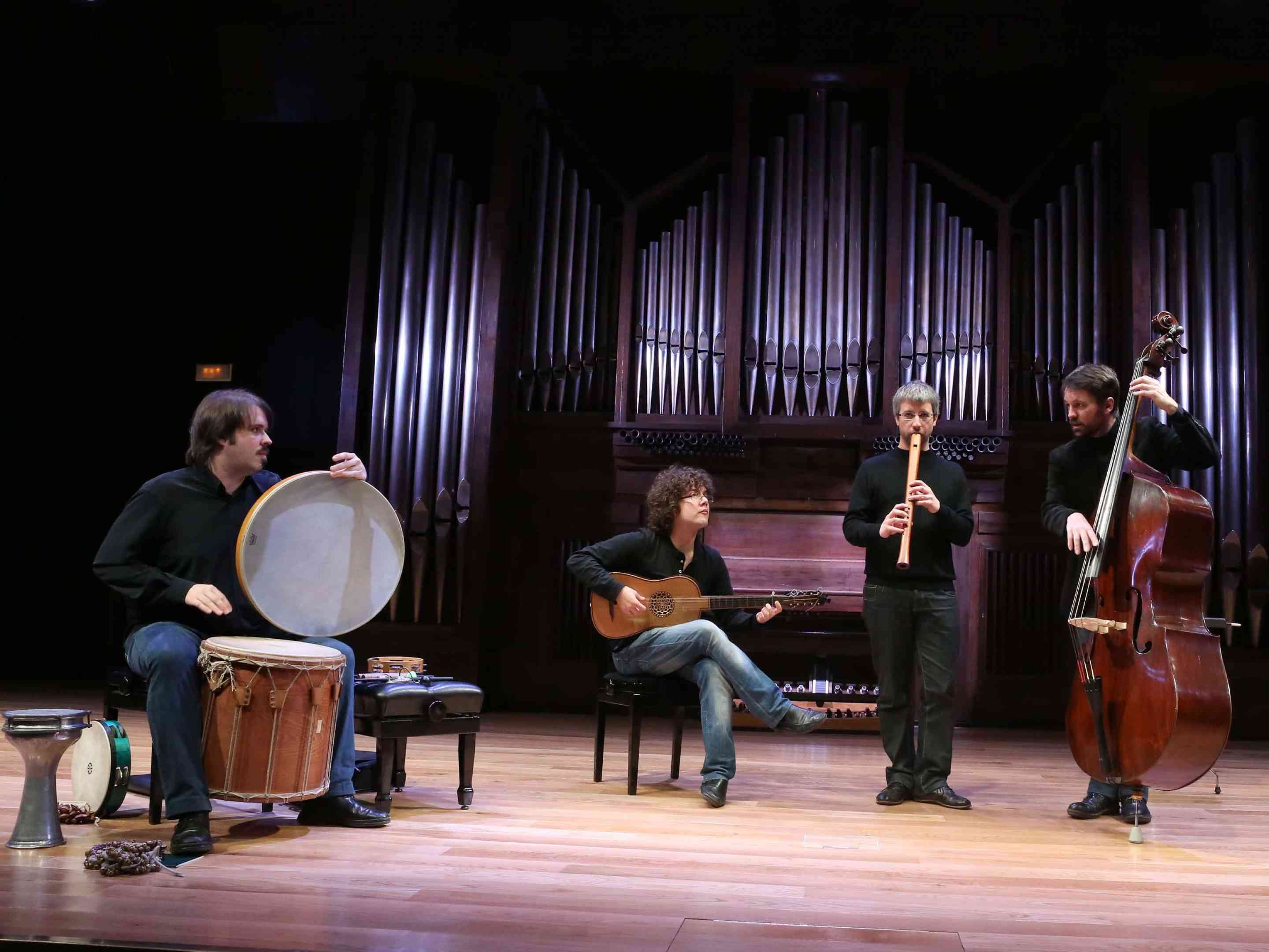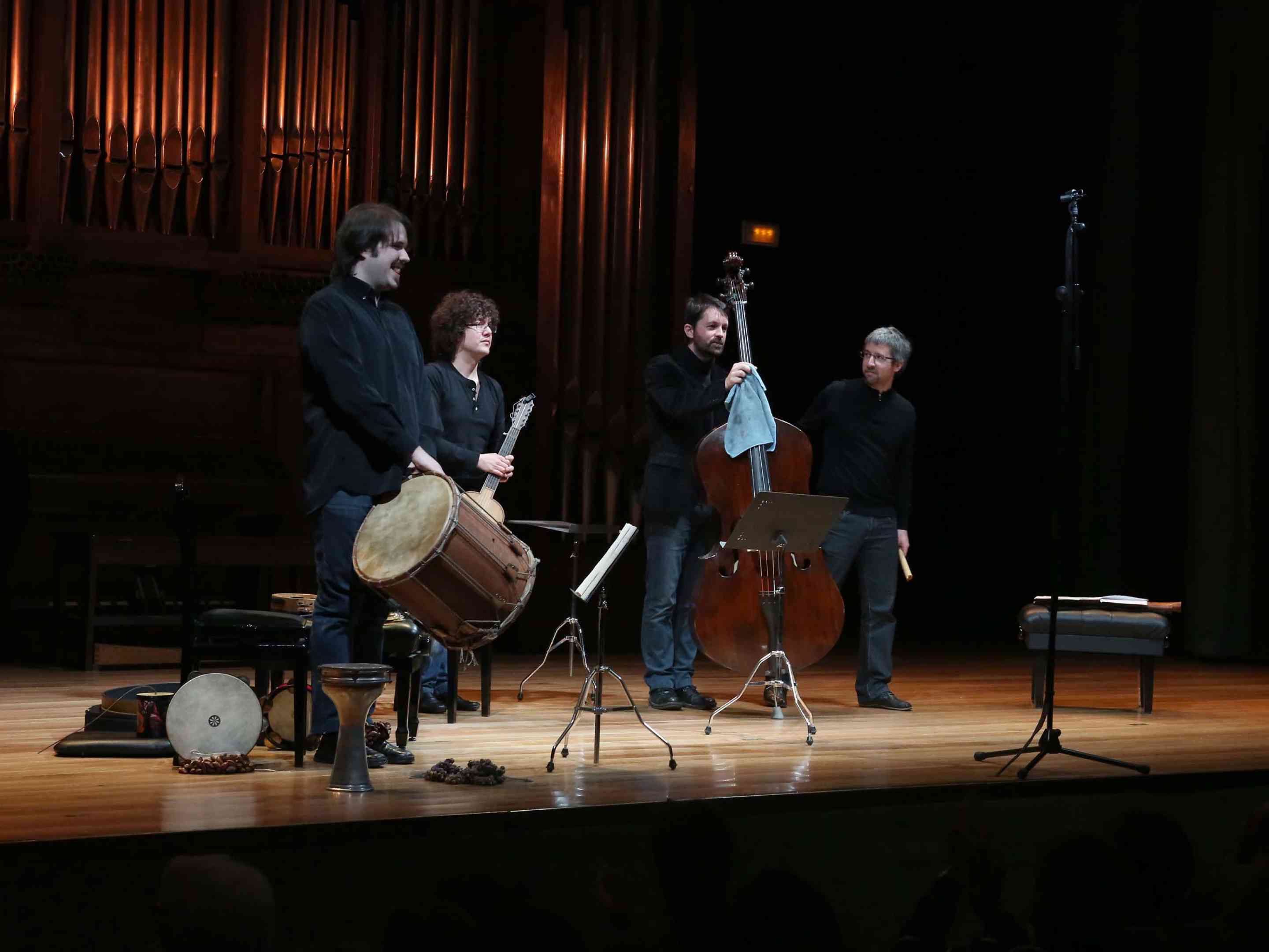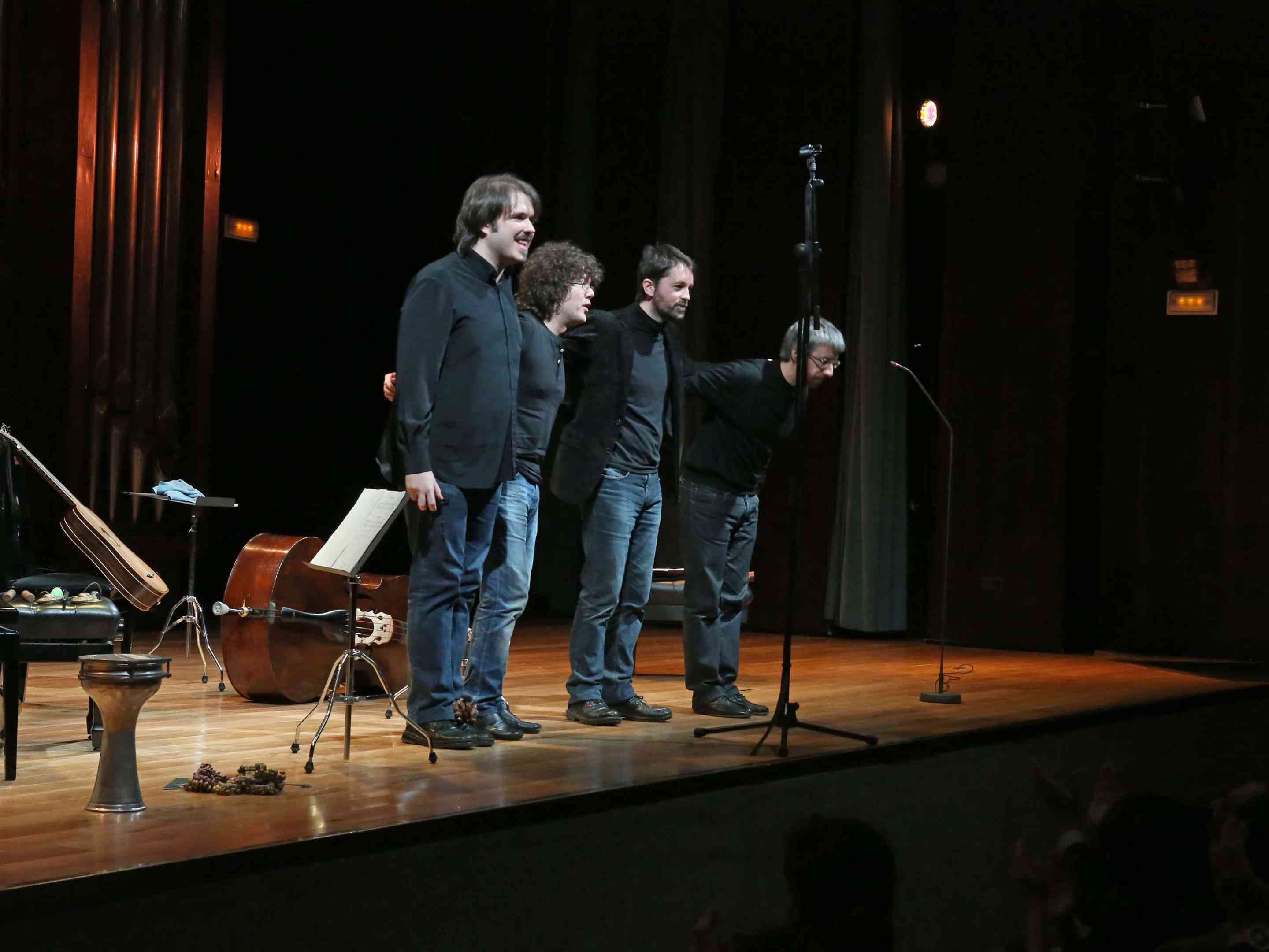 ---