Bach, Corelli, Hotteterre & Vitali: Programme Premiere at Sevilla's Alcázar
Next Friday, August 16, I'll premiere a new programme consisting of written music1 with lutenist Miguel Rincón at Noches en los Jardines del Real Alcázar, Sevilla —an event I'm really looking forward to, due both to the music's great quality and the tremendous difficulty of the pieces. Besides, playing with Miguel is a pleasure and a privilege (his continuo version of Bach's E minor sonata BWV 1034 for solo theorbo is worth attending the concert just by itself.)
---
Instrumental Baroque Music, Fred Morgan & Ernst Meyer
Believe it or not, this is the first time ever in my 20-years long professional career that I've deliberately chosen to perform a programme of 18th century music.2 But neither a lack of familiarity nor interest in this repertory should be inferred from this fact (I've been performing baroque music since I started playing the recorder): the main reason, I suspect, has to do with the quality of currently available baroque recorders.
I've always appreciated modern reconstructions of Renaissance flutes way more than Baroque ones, a fact that has recently changed (almost to the point of enjoying them as much as the earlier flutes) since I had the chance3 to finally get top quality baroque instruments: both the state-of-the-art recorders Swiss luthier Ernst Meyer has been making in the last years, and the extraordinary, unearthly recorders by Australian maker Fred Morgan (1940-1999),4 exclusively owned today by the lucky professional players who could get them in the past decades, during Fred's life — finally, great instruments for a great repertory.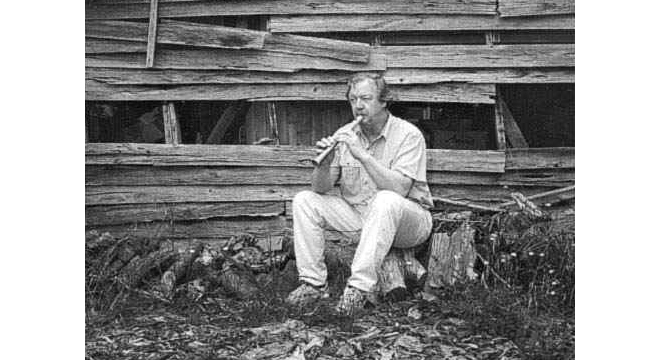 —To Fred, in memoriam
---
Update: Read Diario de Sevilla's concert review (in Spanish). See also these related posts: 1 & 2.