Finally found some time to publish this here. Here's the full concert audio (no edits, no cuts, no omissions, no tricks!) from our concert at Warsaw Music Encounters Festival, May 16, 2014. I've also uploaded it to YouTube, and for those of you who prefer SoundCloud, find (and download!) it also posted below.
Glosas live in Warsaw. Full concert audio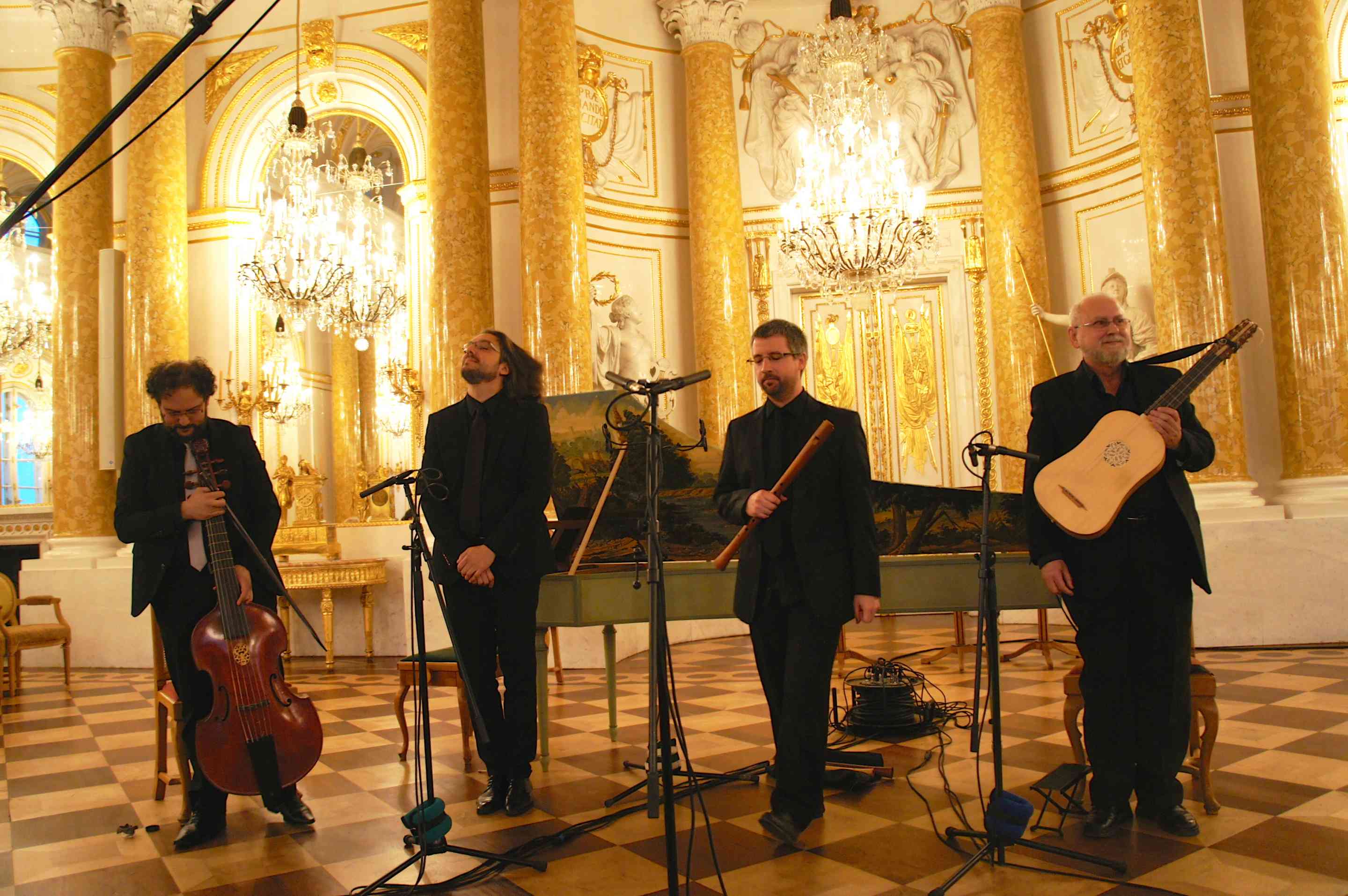 ---
Update April 2020: see a transcription of the passacaglia improvisation here.
Credits
Programme
Glosas & improvisations
New embellishments on Spanish & Italian Renaissance music
Antoine Busnoys: Fortuna desperata* 0:00
Marchetto Cara: Chi me dara piu pace* 4:21
Bartolomeo Tromboncino: Per dolor me bagno il viso* 8:02
Josquin Desprez: Mille regretz* 16:08
Philippe Verdelot: Igno soave* 20:38
Ph. Verdelot: Madonna per voi ardo* 24:46
Anon: Une jeune fillette* 32:50
P.R. dit Sandrin: Doulce Memoire* 37:12
Vicente Parrilla: Contrapunto sobre Ave Maris Stella 41:39
Passacaglia (improvisation) 45:12
Ciaccona (improvisation) 55:57
La Spagna (improvisation) - encore 1:07:50
*Embellishments: Vicente Parrilla
---
The musicians
More Hispano — Vicente Parrilla
Vicente Parrilla, recorder & musical direction
Juan Carlos Rivera, vihuela
Rami Alqhai, viola da gamba
Javier Núñez, harpsichord
Audio
Glosas live in Warsaw
Recorded at Warsaw Music Encounters Festival, May 16, 2014
Photos: Marta Skotnicka-Karska
Recording engineer: Marcin Domżał
Special thanks to: Władysław Słowiński
---