Download My Embellishments: The GLOSAS CD Sheet Music, Now Available as a Free Download
Free Music Scores: GLOSAS — The Complete Sheet Music
GLOSAS, my third CD as More Hispano's musical director, was released in 2011: it's a very personal project which brings together original and unpublished material: my own, new embellishments on Renaissance music — want to know more? Read more about the project here; the full CD booklet essay is also available here.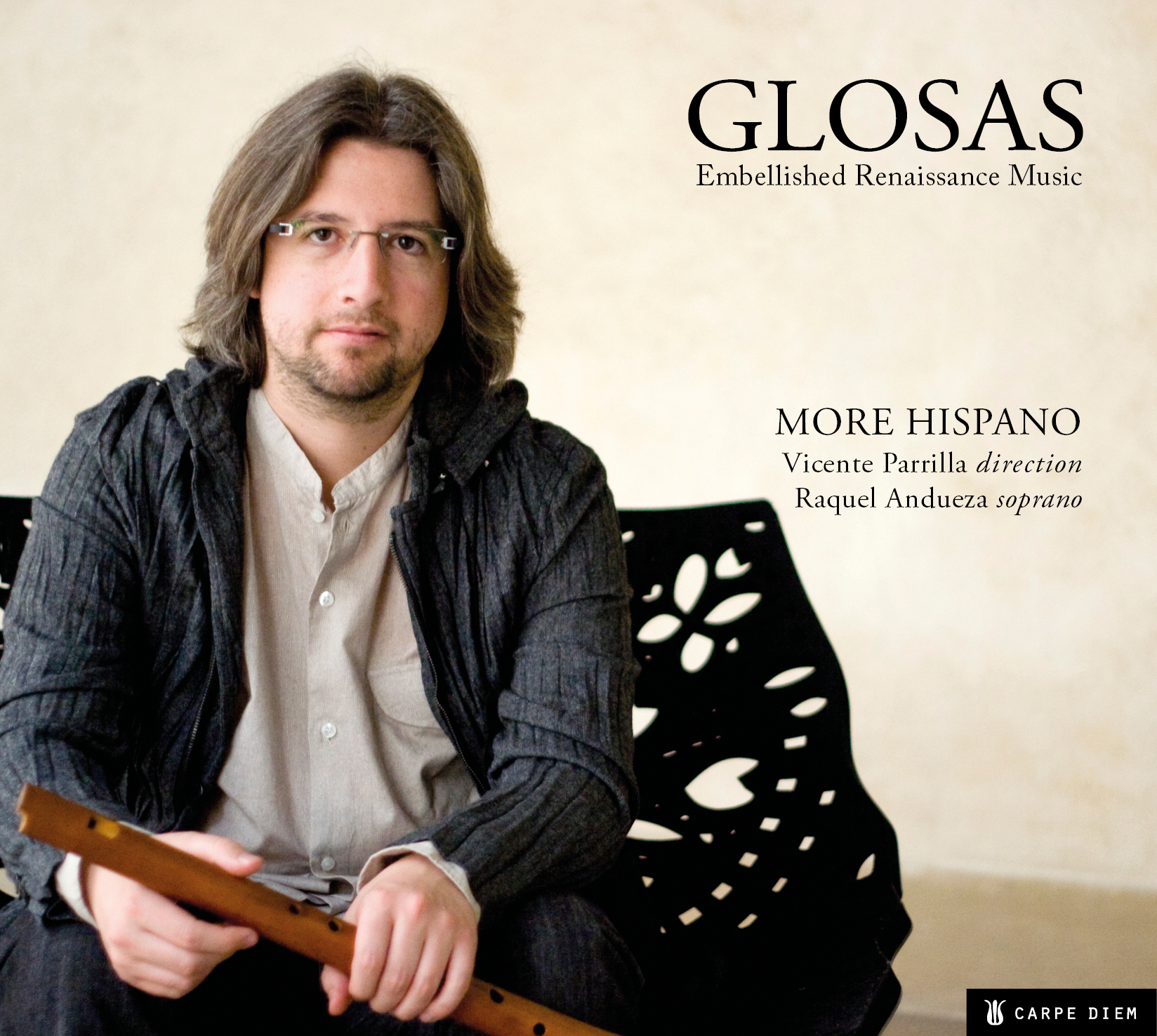 Free Download
And now I'd like to share my own embellishments, so I'm publishing here the complete CD's sheet music as a free PDF download: Go ↓ (1MB PDF file):
☆ The Complete GLOSAS CD's Sheet Music ( 3914 downloads)
---
Spread the Word
If you enjoyed my embellishments, and feel like doing so, you can help me spread my music scores by doing one (or more) of the following:
Now that you have the scores, you might like to have the CD too:
Thanks!
License

All sheet music from the CD GLOSAS (2011) by Vicente Parrilla is licensed under a Creative Commons Attribution 3.0 Unported License.
☞ You are free to play them yourself; to share — to copy, distribute and transmit the work; to remix — to adapt the work, and to make commercial use of the work. See all details here.
PDF Contents
The above PDF contains the sheet music of:
H. van Ghizeghem: De tous biens playne ⁕ (track 1)
Marchetto Cara: Chi me dara piu pace ❡ (track 2)
B. Tromboncino: Per dolor me bagno il viso ❡ (track 3)
Josquin des Prez: Mille regretz § (track 5)
Philippe Verdelot: Igno soave ❡ (track 6)
Philippe Verdelot: Madonna per voi ardo ❡ (track 7)
Cipriano de Rore: Anchor che col partire § (track 8)
Anon. (pub. 1576): Une jeune fillette § (track 9)
P. Regnault dit Sandrin: Doulce Memoire ❡ (track 10)
V. Parrilla: Counterpoint on Ave Maris Stella ‽ (track 11)
D. Ortiz & V. Parrilla: Counterpoint on La Spagna ‽ (track 12)
Embellishments Credits
⁕ Improvised embellishments (glosas) by Vicente Parrilla: track 1
❡ Embellishments by Vicente Parrilla after Ganassi (1535): tracks 2, 3, 6, 7, 10
§ Embellishments by Vicente Parrilla: tracks 5, 8, 9
‽ New Counterpoint lines by Vicente Parrilla: tracks 11 & 12
Missing tracks: You'll probably have noticed that sheet music links for tracks 4, 13 & 14 are missing, but there's always a reason for that:
Track 4 is original 16th c. music by Narváez that you can find elsewhere: it works as an introduction to track 5 on the CD.
Track 13 is original 16th c. music too.
And finally, track 14 is a free improvisation on the passacaglia bass, so no sheet music exists for this track.
---
Videos
The GLOSAS CD sheet music, animated:
Vicente Parrilla: Embellishments on Chi me dara piu pace after S. Ganassi, 1535
Vicente Parrilla: Embellishments on Mille Regretz
Vicente Parrilla: Embellishments on Igno Soave after S. Ganassi, 1535
Vicente Parrilla: Embellishments on Madonna per voi ardo after S. Ganassi, 1535
Vicente Parrilla: Embellishments on Une jeune fillette – La Monica
Vicente Parrilla: Counterpoint on Ave Maris Stella
---