Profile
No, these are not lute-accompanied solo recitals. When I play with lute virtuoso Miguel Rincón (a fine listener and improviser who has just released a brilliant new Bach solo CD), it's a dialogue among equals — Renaissance embellished songs, Baroque music and improvisation are our main areas of work.
Video
Passacaglia improvisation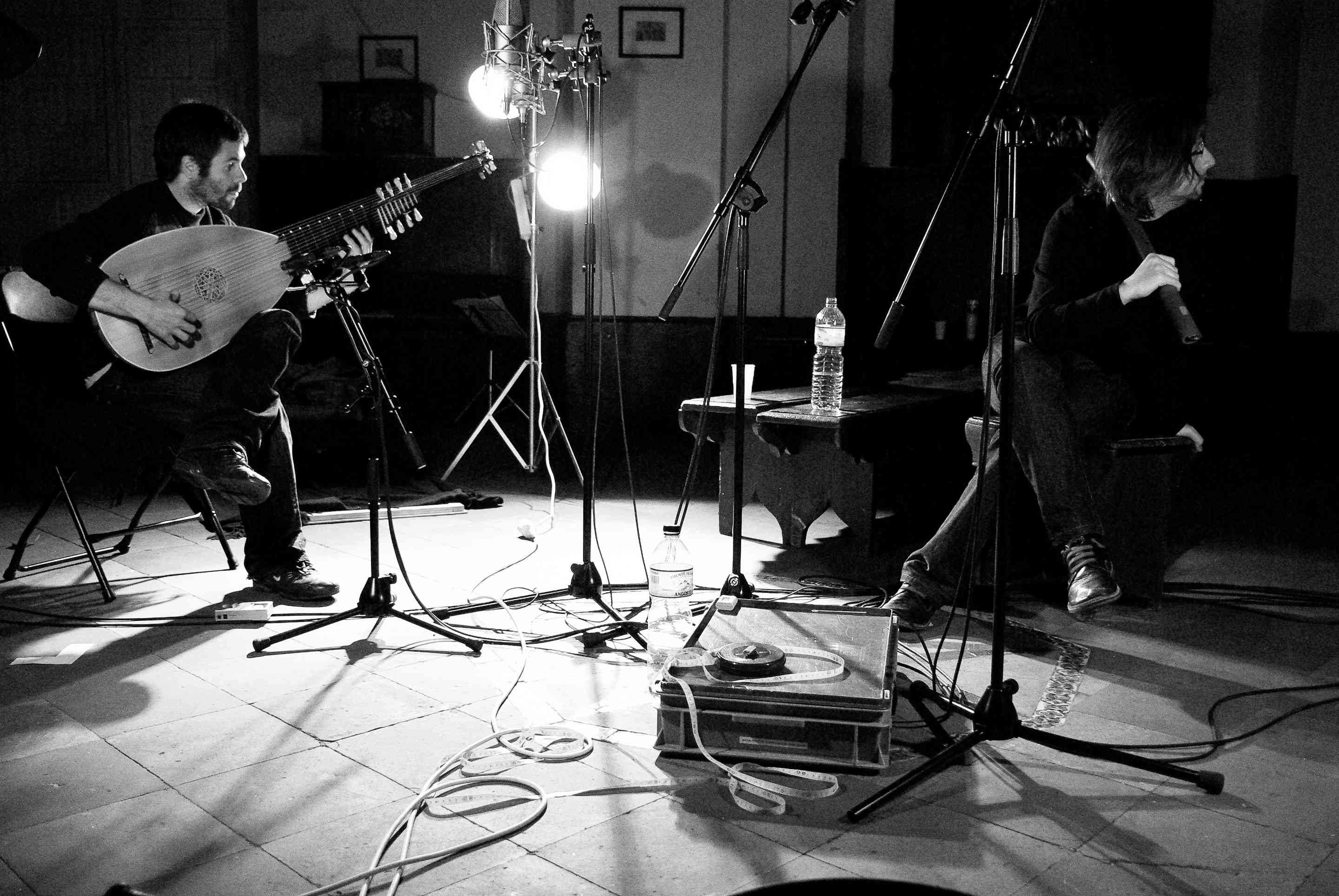 Vicente Parrilla ↔ Miguel Rincón Duo
Vicente Parrilla, recorder
Miguel Rincón, lute
Also as a duo:
---
Press
Dos aspectos destacaron de la interpretación de estos dos grandes de la música antigua sevillana: primero, el virtuosismo, rondando por momentos lo inverosímil, de Parrilla […] Segundo, el magnífico entendimiento entre los dos solistas.

— Diario de Sevilla, August 18, 2013
Sometieron al público a una formidable sesión de taumaturgia sonora, en la que las expectativas creadas y sus resoluciones hicieron fluir toda una corriente de empatía y turbación colectiva, igual en las glosas, previamente escritas, que cuando prescindieron del papel e improvisaron sobre conocidos esquemas armónicos. Todo un arte hecho a la vez de emoción y de sentido.

— Diario de Sevilla, November 15, 2009
Read more press reactions here.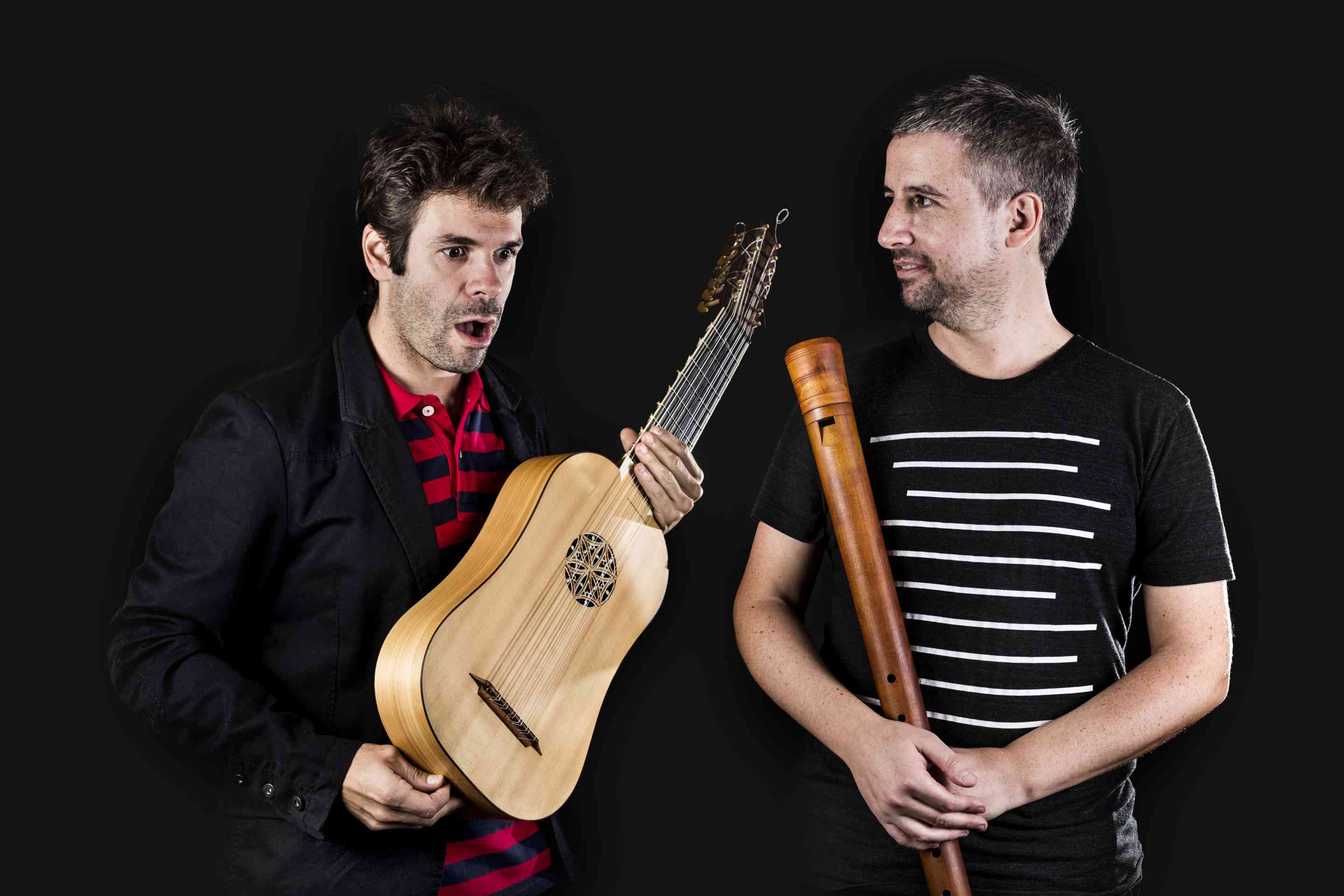 Programme proposals
1. Glosas & improvisations
New embellishments & improvisations on famous Renaissance songs and madrigals
Bartolomeo Tromboncino (ca. 1470-d.1534)
Non val aqua al mio gran foco*
Per dolor me bagno il viso*
Philippe Verdelot (ca. 1480-ca. 1530)
Madonna per voi ardo*
Josquin Desprez (ca. 1450-1521)
Mille regretz*
John Dowland (1563-1626)
Lachrimae Antiquae*
Anónimo (pub. 1576)
Une jeune fillette*
Improvisations:
Romanesca (Italy-Spain, s. XVI)
Gallarda Napolitana (Italy, s. XVI)
Conde Claros (Spain, s. XVI)
*Embellishments: Vicente Parrilla
---
2. Bach, Corelli, Hotteterre & Vitali: Fred Morgan, in memoriam
Jacques Martin Hotteterre (1674–1763)
Deuxiéme Suitte in C m
Prélude - Allemande - Sarabande - Menuets I & II - Gavotte - Rondeau - Gigue
Arcangelo Corelli (1653–1713)
Sonata I (Opus 5) in F M
Grave - Allegro - Adagio - Allegro - Allegro - Adagio - Allegro
Johann Sebastian Bach (1685–1750)
Sonata in G minor BWV 1034
Adagio ma non tanto Allegro - Andante - Allegro
Tomaso Antonio Vitali (1663–1745)
Ciacconna en G m
---